Member Bios
Veronica Baron


I am 18 years old, born and raised in San Francisco. I discovered Sweet Dreams when I joined my high school's Sewing & Fashion Seminar during second semester of sophomore year. I took the same seminar junior year. My teacher Crystal asked if I wanted to join the sewing boot camp at the studio. After two sessions, Jane, our director, asked me if I wanted to join Sweet Dreams right away. I joined the group November 2010 and I love coming here. My favorite aspect from Sweet Dreams is business and sewing. My favorite memory with the group is the visioning sparks workshop because I got to know my co-op members more. A couple of facts about me, I am a vegetarian and attending art school (California College of the Arts). I enjoy crafting, taking photos, and drawing. My future plan is to own a business that provides for the arts & craft community.
Melissa Camarena


My name is Melissa Camarena; I'm 19 years old, I live in San Francisco, and I'm currently enrolled at City College of San Francisco. I first discovered Turning Heads from a friend who proposed we learn how to sew. She came in contact with Jane Segal, we started with the classes and then we were asked to join Sweet Dreams co-operative. I enjoy being at Sweet Dreams because I like learning how a small business runs. Outside of the co-op, I like to bake anything from cupcakes to chicken marinara, and I also like to dance, play music and do yoga. I'm planning to major in culinary arts at City College of San Francisco. Another quirky fun fact about me is that I love the feeling of warm sand on my toes. Well now that you've read this bio why not read the blog and perhaps buy a lavender eye pillow?
Nancy Cervantes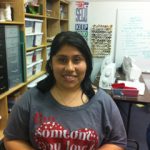 I'm Nancy Cervantes and I'm 18 years old. I joined the Turning Heads seminar at my school for junior year. A year later, Veronica asked me if I was interested in joining Sweet Dreams Co-op. My favorite aspect of Sweet Dreams Co-op is the business and sewing. I am currently interested in Bones, Grey's Anatomy, and The Vampire Diaries. I'm going to San Francisco State in the fall but I'm not sure what I want to major in yet. My favorite subject in school is math.
Nancy Maldonado


I am 21-year-old San Francisco native with roots in Guanajuato, Mexico. I lived in Mexico for four years. I discovered Sweet Dreams as I had discovered a skill and hobby. Prior to discovering Sweet Dreams, I was sewing on my own and found it very therapeutic. I sold a couple bags to friends and made them for family and myself. A counselor at Horizons Unlimited linked me up with Jane, Director of Sweet Dreams, as well as the women and mentors at the co-op.
I am very shy, but always like to meet people. And I love bright colors – they put me in a good mood. I am very interested in street art, love to make bags and use many fabrics all at once. I would love to develop my skills and be a fabric muralist. Embroidery makes me go crazy, especially the embroidery in traditional and indigenous Mexican dresses and costumes. I would love to learn how to weave. My favorite job at Sweet Dreams is hand- and machine-sewing the eye pillows.
I hope to one day own a small boutique that sells hand-made accessories and clothes made with recycled fabric. In this boutique, I would employ women, offer sewing workshops and support my community.
My favorite memory with Sweet Dreams is when our director and all women from the co-op had a workshop on our visions and hopes for Sweet Dreams. We met with volunteers from a women's organization, Spark San Francisco, and we had a very inspiring workshop.
Samantha Sherman


Hey all, I am Samantha Sherman. I have been a part of Turning Heads/Sweet Dreams for almost four years, and have had great growth in the process. Turning Heads gave me skills I did not necessarily know I had, and an avenue to express my creativity. I am from a disadvantaged background, the resources that were available to me were slim and non forth-giving. I do believe the support Turning Heads gave me helped me to get to the place I'm in today. Sweet Dreams is a love of mine involving young women all over the city, working and developing products everyone can use. Out of all the aspects of this small business, I love its calculation, its gain and growth; the process, in a word. I also enjoy the profit as a struggling college student. I invite all of you to come on this journey with us Sweet Dreamers in the busy world of craft fairs, holidays, and the day-to-day. I look forward to your support.
Keep Dreaming,
Samantha
Joselyn


Hi my name is Joselyn .I currently live in San Francisco. I'm 18 years old and enrolled in high school but graduating this upcoming October. I'm planning on attending City College of San Francisco until I decide what I want to major in. I first heard about Sweet Dreams Co-operative when I signed up for a sewing class after school and thought it would be a great way to gain some experience in business. What I like to do on my free time is hang out with friends and meet new people.
Mariluz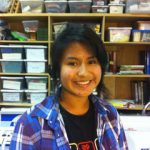 Hello! (:  My name is Mariluz. I am from San Francisco, CA. I discovered Sweet Dreams Co-op through my older sister; she was in the co-op when she told me that they were having a boot camp. She asked me if I wanted to join, and I said, "Yes."
I love pumpkin and zucchini pie. I enjoy writing poetry in my free time and volunteering at the San Francisco Zoo. Sewing really relaxes me and I learn a lot of new skills here at Sweet Dreams Co-op. I plan to become a zoologist, with a few small jobs here and there, if possible. My favorite memory with the group is the field trip we went on to Stinson Beach.